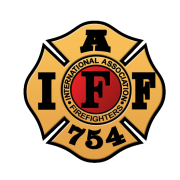 TAMPA Fire Firefighters, IAFF Local 754
In Tampa, as with other major American cities, the evolution from all volunteer to career fire companies occurred due to the arrival of steam technology. Tampa's first organized volunteer fire department was founded in 1884. Seven "bucket brigades" were organized to serve the city.
Driver Engineer Michael Billek Firefighter of the Year 2019 Congratulations !!!!